A Pavement sign is a great way to advertise while being economical and practical.  At SignSolutions.ie we offer portable and durable pavement signs, the perfect indoor/outdoor solution for advertising, directing and informing.  We've put together a list of common uses to help determine whether a pavement sign is the product that will work best for your business.  We've also included pavements sign images and specifications to help in designing a sign display that is right for you.
One of the most popular uses for pavement signs is for advertising on pavements.  Whether you are a small or large business trying to increase footfall and profit, these signs are a perfect way for conveying your message.  To maximize effectiveness, your pavement sign should be eye catching to draw that customer in.  Place the sign where heavy footfall occurs to increase visibility.  The double sided images and graphics of the sign allows for message exposure no matter which direction potential customers are walking on the sidewalk.  Our pavement signs are easy setup, while maintaining stability in poor weather conditions.  Our pavement signs can be filled with water to provide extra stability preventing them from falling down in the wind or being knocked over by a passerby.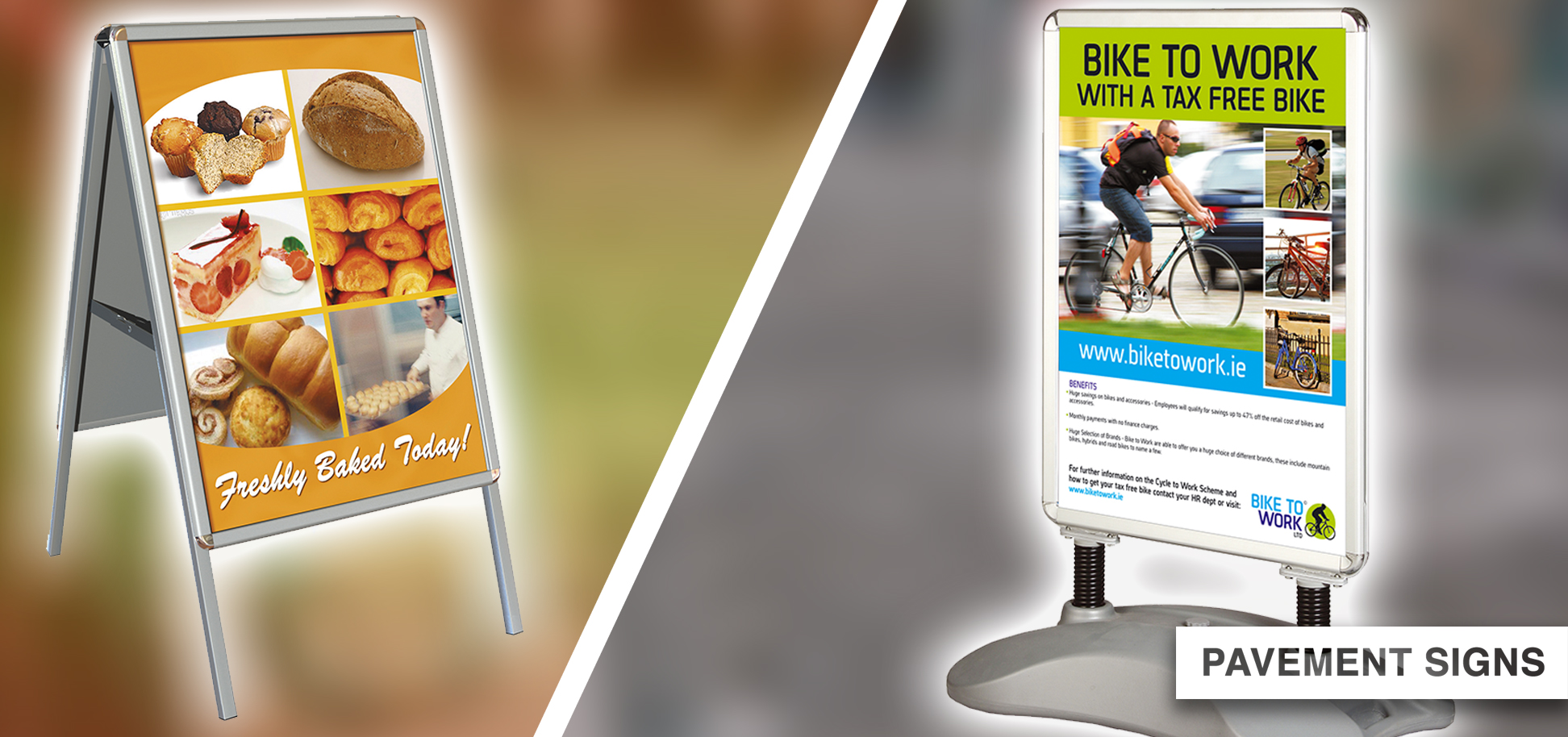 Promotional Use
Pavement Signs are perfect if you're looking to emphasize a sale, promotion or end of season sale.  Including eye catching information will capture attention, so be sure to emphasize sale percentages and items.  Be clear with what you display on your sign to maximise the promotion.  If you place your sign further away from your business, include a directional arrow to your location.  This can help direct foot traffic towards your location.
Event Management
Organising an event can be busy and an organisational stress.  An A-Frame sign set up throughout the venue can provide necessary information and direction.  Sign-in and registering areas an us A-Frame signs to post a list of important sign-in procedures.  Make sure to put the sign in open areas to utilize both sides of the A-Frame.  Posting directions on both sides of the sign allows for maximum sign efficiency and allows attendees to navigate around the event without any confusion.  The A-Frame will offer an easy solution to bring simplicity to your event.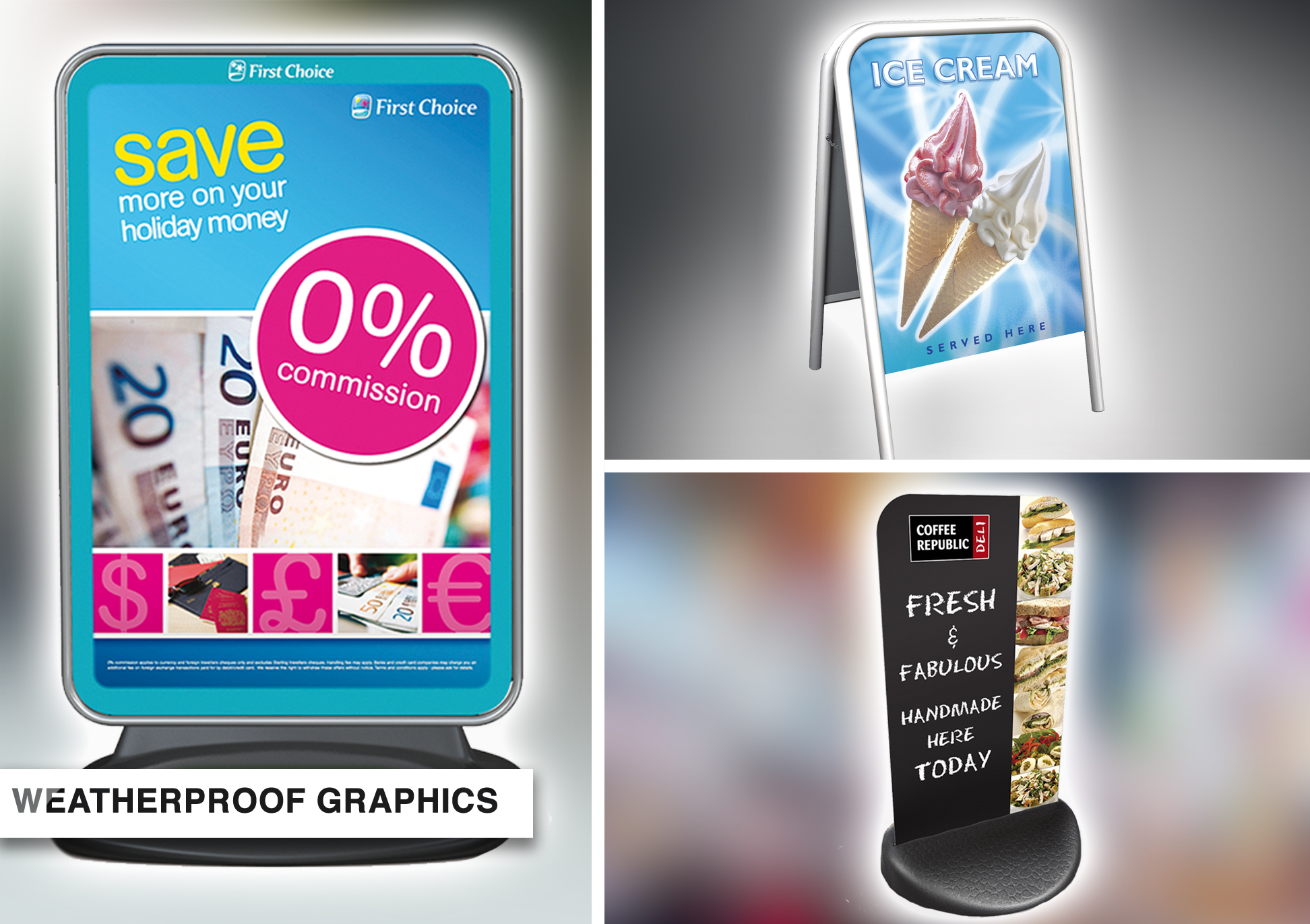 Restaurants/Cafes/Coffee Shop
Menus and specials are easily displayed using A-Frame signs.  The flexibility of the sign allows for placing inside or outside and is perfect for restaurant/café solutions.  When displaying the sign outside a restaurant or café, focus on some popular dishes that would draw in the passerby.  Too many items listed could cause loss of interest.  As previously mentioned, sales and promotions are a great way to draw attention and should be included in signage posted outside your restaurant, café or coffee shop.  Placing signs inside will allow you to elaborate on specific menu items and specials.  Use the reverse side of the sign to leave customers with a positive message; customers love appreciation so don't be afraid to show it with a simple message.
Contact Sign Solutions on (0402) 29951  – E-mail: info@signsolutions.ie – www.signsolutions.ie