Established in the U.S. in 1992, Alexion, a global biopharmaceutical company focused on developing and delivering life-transforming therapies for patients with devastating and rare diseases. Patients with these life-threatening diseases often have no effective treatment options, and they and their families suffer with little hope. Their goal is to deliver medical breakthroughs where none currently exist with the potential to transform the lives of patients.
Alexion developed Soliris® (eculizumab), the world's first approved terminal complement inhibitor, from the laboratory through commercialization. Today, Soliris is approved in nearly 50 countries for the treatment of patients with paroxysmal nocturnal hemoglobinuria (PNH) and in more than 40 countries for the treatment of patients with atypical hemolytic uremic syndrome (aHUS).
Today, Alexion is one of the world's leading rare disease companies, advancing the most robust rare disease pipeline in the biotech industry, which includes more than 30 diverse preclinical programs across a range of therapeutic modalities with approximately 3,000 employees around the world and serving patients in 50 countries.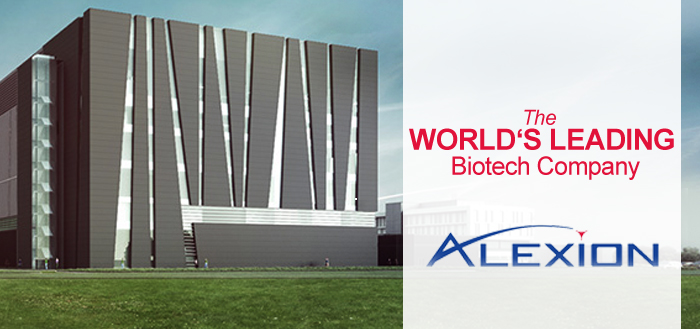 They continue to expand their operations to serve more patients in additional countries and with this expansion, a new facility opened in the College Business and Technology Park, Blanchardstown, Dublin 15.  As part of the set-up of their new location they chose Sign Solutions….every sign imaginable to manufacture and install the signage elements for their new facility. The assignment included signage manufacture of bespoke Built Up Stainless Steel Lettering.  The lettering specification was fitted to the facilities main entrance wall surface with concealed fixings to the back of each letter.   In addition, Built Up Stainless Steel Lettering was installed to the main building with rear concealed fittings.
We worked closely with our clients, taking a full brief of the plan and together with our highly trained graphic designers, consultants, manufactures and installers achieved these high quality signage to our customer's satisfaction.
Contact Sign Solutions on (0402) 29951  – E-mail: info@signsolutions.ie – www.signsolutions.ie