SignSolutions.ie announces Free Opening Soon Banners!
That's why, starting today, we're going to be giving away Opening Soon Banners. We know that business owners are up against big challenges when launching a new business and opening their premises and we want to be part of the process of setting you on the journey to success.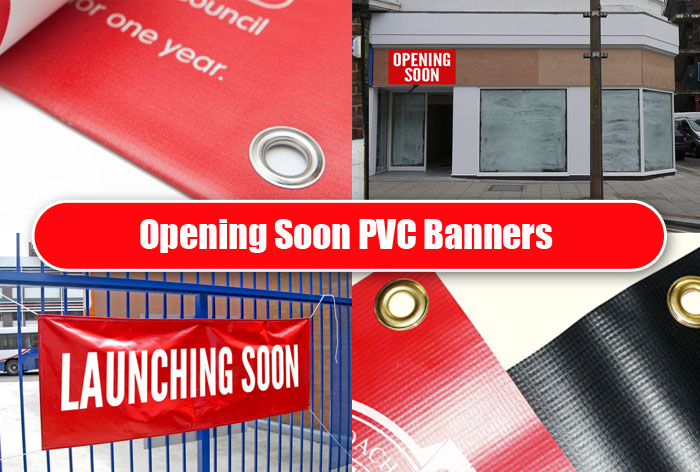 As a business owner, you'll have something you'll be proud to display on your shopfront in advance of the opening day as you welcome your first customers and see your dreams coming true. We want to help make that day a reality. Just make sure the "Opening Soon" or "Launching Soon" text is prominently displayed on your PVC banner and you're all set.
To get your free opening soon banner, simply provide us with
The location of  your premises.
 Contact Details
Type of Business
Brief Overview of the signage you are looking for
Contact Sign Solutions on (0402) 29951  – email: info@signsolutions.ie – www.signsolutions.ie
While your banner is up and advertising for you, we will be creating your new permanent shop front signs.
Make sure and read the terms and conditions at the bottom of this page and we will even ship your the banner to you free of charge.
Terms and Conditions of Giveaway
Banner size is up to 4ft x 2ft
Banner is subject to confirmation of your new shop signs from Sign Solutions.ie
Supply Only Offer
Installation of the banner would be additional
Free Delivery of Banner (R.O.I. only)
Offer is for a limited time only.
Contact Sign Solutions on (0402) 29951  – email: info@signsolutions.ie – www.signsolutions.ie