HAPPY BIRTHDAY SIGNS & BANNERS FOR ANY PARTY OR SPECIAL CELEBRATION"!
 The simple truth is, birthday parties and family & friend special occasions happen all year!
So, whatever the season or whatever the party theme, here at signsolutions.ie we've got you covered.
Check out some ideas of the birthday & celebratory banners and signs for your next party…..click here to view our range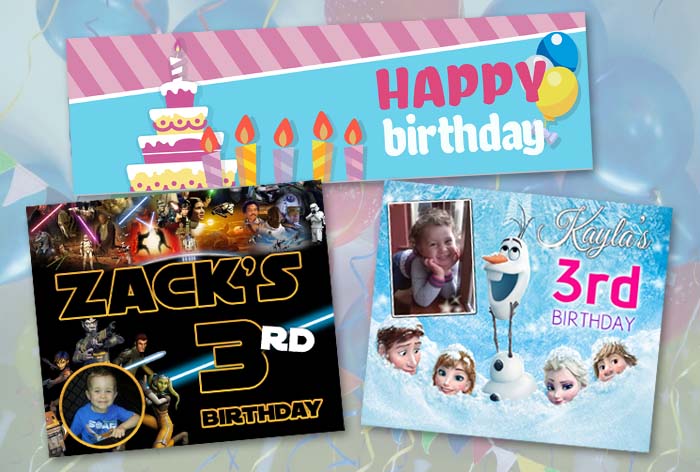 KIDS' BIRTHDAY PARTY
No matter what you have planned for your little one, if there is a banner or sign involved we've got your covered! Better still we can even design it for you.
One of our team members, Michelle, outlined how she decorated her house for her daughters 4th birthday party including wall and window decals, banners and garden sign  Lana was thrilled to have her house covered in princesses and to have a personalised birthday banner for the big day….her parents were delighted too!
Perhaps the best part of Lana's birthday was the birthday banner that featured pictures and some of her favourite things printed on it. Whether it is a keepsake your child's personality or simply a birthday banner with an image of your child, signsolutions.ie can produce it and, if you need, we can help you design it at no extra charge – seriously no hidden costs!.
Happy 1st Birthday or Happy 50th Birthday
Just as popular as birthday banners for kids are birthday banners and signs for those "BIG" BIRTHDAYS, like a family or friends 50th, 60th or even 100th birthday.  To make it extra special, you can make that milestone birthday by creating a banner for the special occasion.  Create a banner that shares memories, photos from the person's life as a way to celebrate not just this year's birthday, but a life full of memories.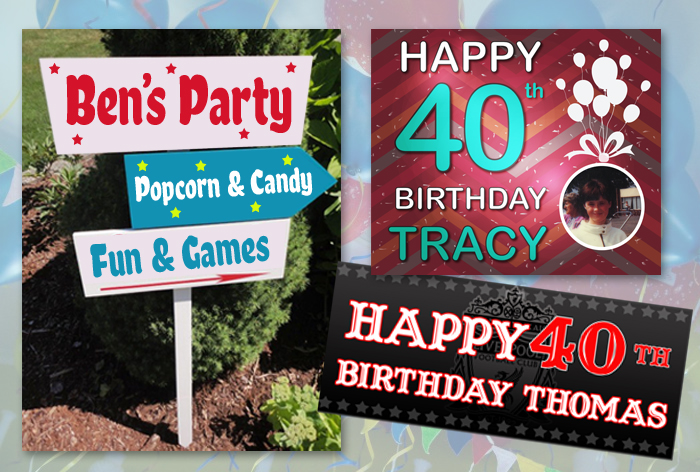 Surprise Birthday Signs
Surprise parties at any age can be a lot of fun. The challenge, of course is as people get older is to be able to actually surprise them for a party they know is coming!  Flexible signs such as banners and decals  are easily to keep under wraps until the party.  This way you can order the signs way in advance and tuck them away while you focus on planning and keeping the party a surprise.
Funny Birthday Signs
Add some laughter to your celebration with one of our funny birthday banners. Here's an example of one below!
Whatever the occasion of the person you're celebrating, we've got you covered when it comes to creating a memorable birthday experience for your loved one.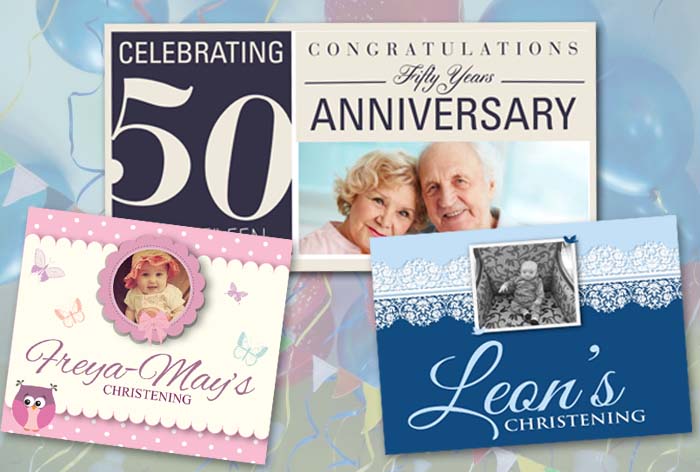 Wedding Anniversary Signs & Christenings Banners
Banner signs are the perfect anniversary decoration for celebrating the milestones of marriage. Of course, our Silver 25th and Golden 50th Anniversary banners are the most popular wedding anniversaries! Our design team can customize your banner for that special occasion for no extra charge. Christening banners can also be personalised to include any colour and photos.  Simply let us know what you would like and supply us with the picture and we will prepare a draft banner or sign which may be tweaked for your needs.  Once you hit the green light of approval we will print your banner.
Contact Sign Solutions on (0402) 29951  – email: info@signsolutions.ie – www.signsolutions.ie