THE FAMILY ROOM AT THE CHILDREN'S LEUKAEMIA WARD AT MERCY HOSPITAL, CORK HAS BEEN GIVEN A MAKEOVER
Emma O'Callaghan, a 5th year student at St Mary's College, won an online Gaisce competition to help redesign a Family Room in the Leukaemia Ward at the Mercy University Hospital in Cork.
As part of the re-design, our clients, Optimise Design asked us to manufacture the signage components of the project. As  Sign Specialists in Hospital, Medical, Pharmacy and Dental signage  we were excited to be associated with this special project.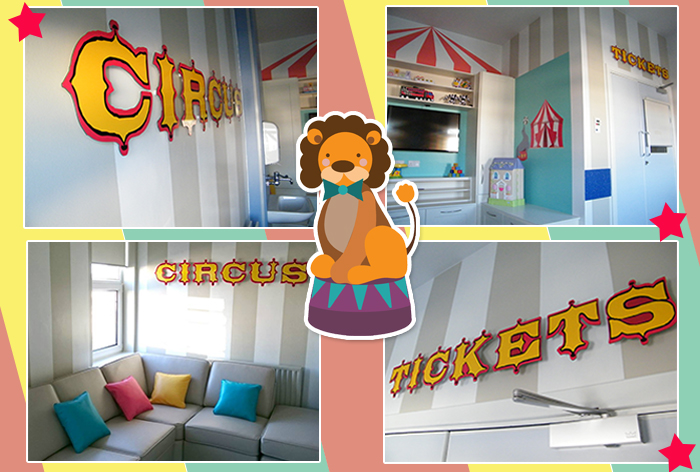 The makeover included Raised Carved 3D lettering in circus style font and colour coded to the circus theme design.  The sign specification included concealed fixings to the rear of each letter, digitally printed wall decals and large format posters. Our team where delighted to be involved in such a fabulous project.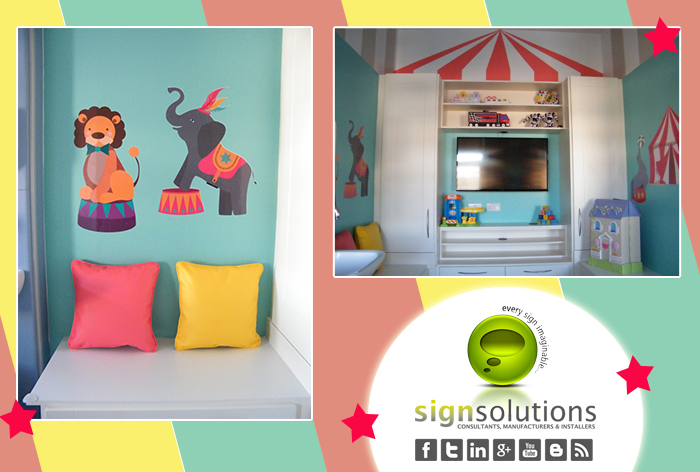 Best wishes to all involved and to the medical team for the wonderful work they do.
Related Articles & Videos:
Children's ward gets a makeover thanks to Cork schoolgirl – RTE
http://www.rte.ie/news/2015/0119/673776-mercy-hospital/
From storeroom to playroom …. teenager's design lifts spirits of young cancer patients in Cork – Irish Examiner
http://www.irishexaminer.com/ireland/from-storeroom-to-playroom-teenagers-design-lifts-spirits-of-young-cancer-patients-in-cork-307842.html
Family room opens at Mercy University Hospital, Cork – TV3 Audio
http://www.tv3.ie/news_sub_page.php?video_id=89080&locID=1.2.883
Makeover of family room in Children's Leukaemia Unit in the Mercy Hospital – Optimise Design Blog
http://optimise-design.com/makeover-family-room-childrens-leukaemia-unit-mercy-hospital/
Mercy University Hospital – Leukemia Ward – Optimise Design –  Facebook
https://www.facebook.com/media/set/?set=a.899825333383767.1073741834.329157923783847&type=1
Contact Sign Solutions on (0402) 29951  – email: info@signsolutions.ie – www.signsolutions.ie